Ukraine's economic secret: 'Engineering is in our DNA'
Submitted by

Editor

on Sun, 01/21/2018 - 15:35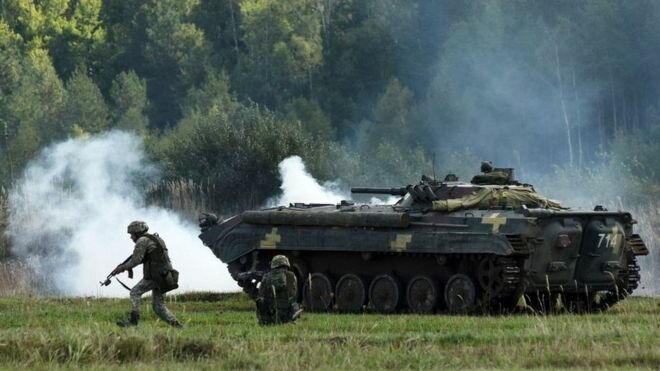 More than 10,000 people have been killed in the continuing conflict in east Ukraine / bbc.com
As war raged in eastern Ukraine in 2014, Yevhen Vovchuk told his bosses at the IT firm where he worked in Kyiv that he was going on vacation.
Some probably thought the 28-year-old senior analyst, was heading off to a holiday resort to escape the chaotic country for a while.
Instead, Yevhen jumped in a truck and drove nearly 800km to join the fight.
"I decided that I'd be more useful on the front," he tells me.
Like hordes of other young Ukrainian men and women, Yevhen linked up with one of the country's many makeshift volunteer battalions.
Soon enough, his bosses realised he wasn't coming back. But after a frontline car crash nearly took his life, his fiancée urged him to make his way back to civilian life. Eventually, he landed a senior role at Intellias, one of the country's fastest-growing IT outsourcing companies.
Economic engine
Remarkably, IT companies like Intellias have flourished despite the past few years of volatility. In fact, the IT industry has proven to be one of the country's only economic engines, expanding dramatically over the past decade-and-a-half.
"It was a little above $100m in export in 2003 and had grown to $3bn in 2016, in a country with a nominal GDP [gross domestic product] still under $100bn," says Vasile Tofan, a partner at the Kyiv-based venture firm Horizon Capital.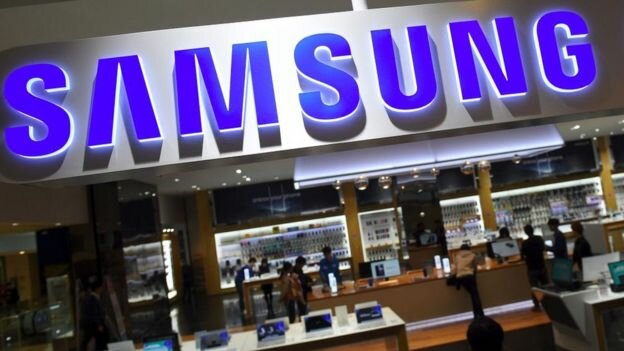 Samsung is one of a growing number of firms that are turning to Ukraine for their IT needs / bbc.com
A recent report from the consulting firm PwC shows that from 2011 to 2015, the share of Ukraine's annual economic output coming from IT outsourcing grew from 0.6% to 3.3%.
Indeed, the industry is now the country's third-largest export sector, behind the traditional titans of agriculture and mining.
So why have global giants like General Electric, Samsung, Boeing, Deutsche Bank, Canadian Tire, tech start-ups, and even American hospitals turned to Ukraine for their IT needs?
Obviously, there are cost savings on labour. The average Ukrainian developer takes home $2,000 a month, which is 70% less than their US counterparts command.
However, Yevhen's boss at Intellias, co-founder and chief executive Vitaly Sedler, believes there are three major reasons why Ukraine has emerged as a global leader in IT outsourcing.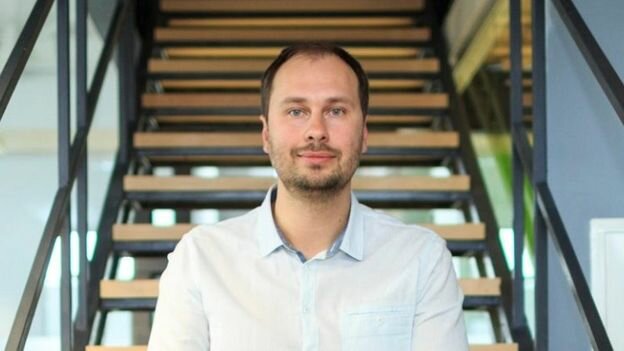 "Engineering is kind of in our DNA, it's in our blood," says IT boss Vitaly Sedler bbc.com
"First of all, we're really close geographically and in the same time zones as clients in western Europe so we can work with each other very easily compared to Asian IT providers.
"Secondly, we're close culturally to those clients, which makes it easier to communicate.
"And third, for us and other post-Soviet countries, we all have a very strong technical education."
Perhaps most important is the sheer number of people working in the sector. There are now 100,000 to 150,000 engineers, and around 300,000 others, working in Ukraine's IT services sector.
Conflict's impact
In the last four years, according to PwC, the number of IT specialists has more than doubled, from just over 40,000 to nearly 92,000.
In terms of available talent, Ukraine already outpaces its competitors in the region, including Poland and Hungary, and PwC believes the number of IT professionals will double again by 2020.
Ukrainian activists burn the Russian flag and St George ribbons outside parliament in Kiev / bbc.com
Marvin Liao, a partner at the San Francisco-based venture capital fund 500 Startups who's spent considerable time in Ukraine, believes that the conflict with Russia has had a significant impact on the country's IT sector.
"The natural leaning used to be towards the post-Soviet region, and for better or worse, since the war started, there's been a massive shift to leaning towards the West.
"More people are learning to speak English, they are much more Western leaning, and that has changed the orientation of the ecosystem."
All of that has helped put Ukraine among the top 20 biggest exporters of IT services in the world.
Growing start-ups
The growth in the sector has had some interesting benefits not only for Ukraine, but also for consumers worldwide.
The country is now churning out start-ups like Looksery, which pioneered the now ubiquitous real-time selfie filters and was bought by Snapchat for $150m, as well as Grammarly, an artificial intelligence start-up which recently raised another $110m.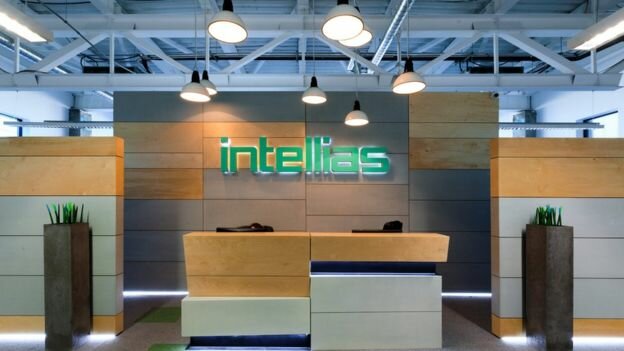 IT outsourcing firms like Intellias make up Ukraine's third-largest export sector /  bbc.com
Those companies, and others in Ukraine now attempting to follow suit, have the IT outsourcing sector to thank for parts of their success, says Yaroslav Azhnyuk, the 28-year-old Ukrainian co-founder of PetCube.
His company has raised more than $10m to connect people with their pets through technology.
"The whole IT outsourcing sector is very fertile ground for any product companies," he says. "Outsourcing fuels everything."
It is almost a farm system for product start-ups, says Mr Azhnyuk, where entrepreneurially-minded developers can learn how to programme, work in teams and earn good money - before leaving to take their shot at building their own firm.
Development trajectory
Horizon Capital's Vasile Tofan believes that Ukraine is now following a trajectory from IT outsourcing to product development, similar to those China and Taiwan took from tech manufacturing hubs to development giants.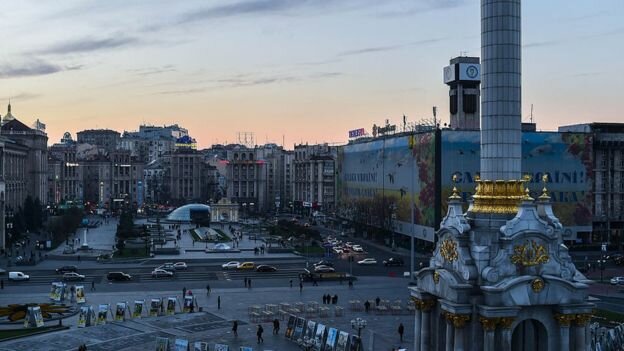 Ukraine is now among the top 20 biggest exporters of IT services in the world / bbc.com
"These used to be literally sweatshops, producing low-end electronics, and having a very low margin of added value," he says.
"But as they started building more sophisticated things, at a certain point you end up with Lenovo, which used to be a contract manufacturer, buying IBM."
Although not all of those developers will succeed in their quest to build the next tech giant, inevitably some will succeed, adds Mr Tofan, and continue to solidify Ukraine's spot on the global tech map.
Ukrainian News: 
Society and Culture
Business news